Screenshot-Guided Accommodation Request Tutorial
Go to CEA Student Login and sign in with your UARK username and password.



Once you have logged in, you may see at the top of the page a section called Required Forms. These are eForm Agreements which you must read and digitally sign before you can proceed. Click on one title and they will all open. Read them and digitally sign them at the bottom of the page.

Scroll down and you should see a list of you're the courses you're enrolled in.

Select the check box in front of each course you need to use accommodations in.



Click the button "Step 2 - Continue to Customize Your Accommodations."

---

A new screen is displayed showing each course and your accommodations. Select accommodations you would like to use for each course. Note

: By selecting the group heading of

Accessible Testing/Quizzes, a

ll of your specific test/quiz accommodations will be listed on the notification letter(s).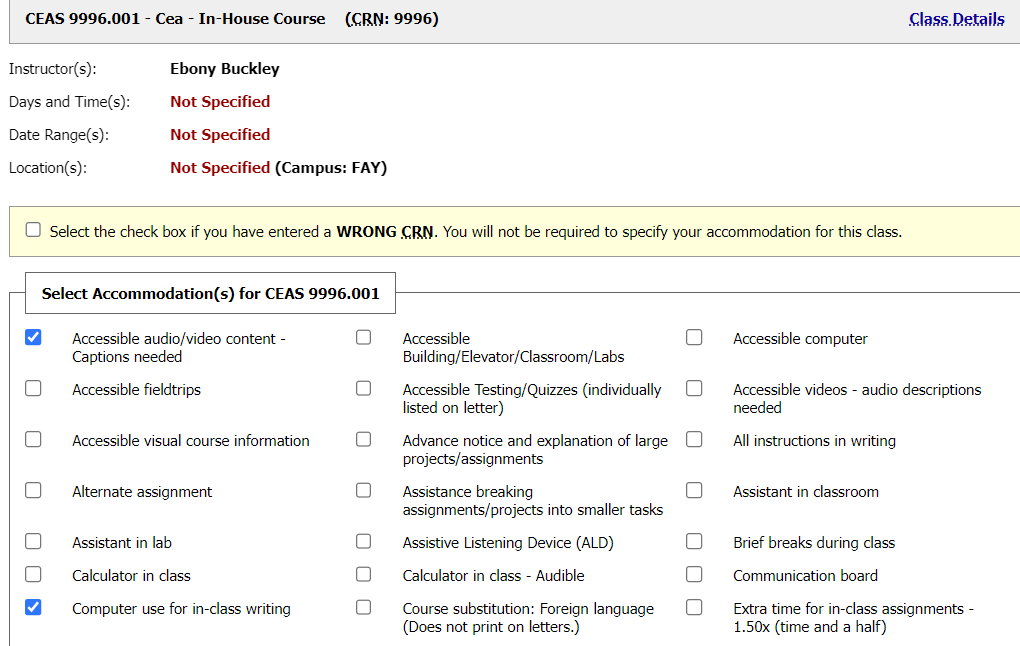 ---
7. Click Submit Your Accommodation Requests. Once submitted, CEA Staff will process your request and send accommodation letters to both you and your instructors within 2 business days. Please contact your instructors to discuss how your accommodations will be implemented.